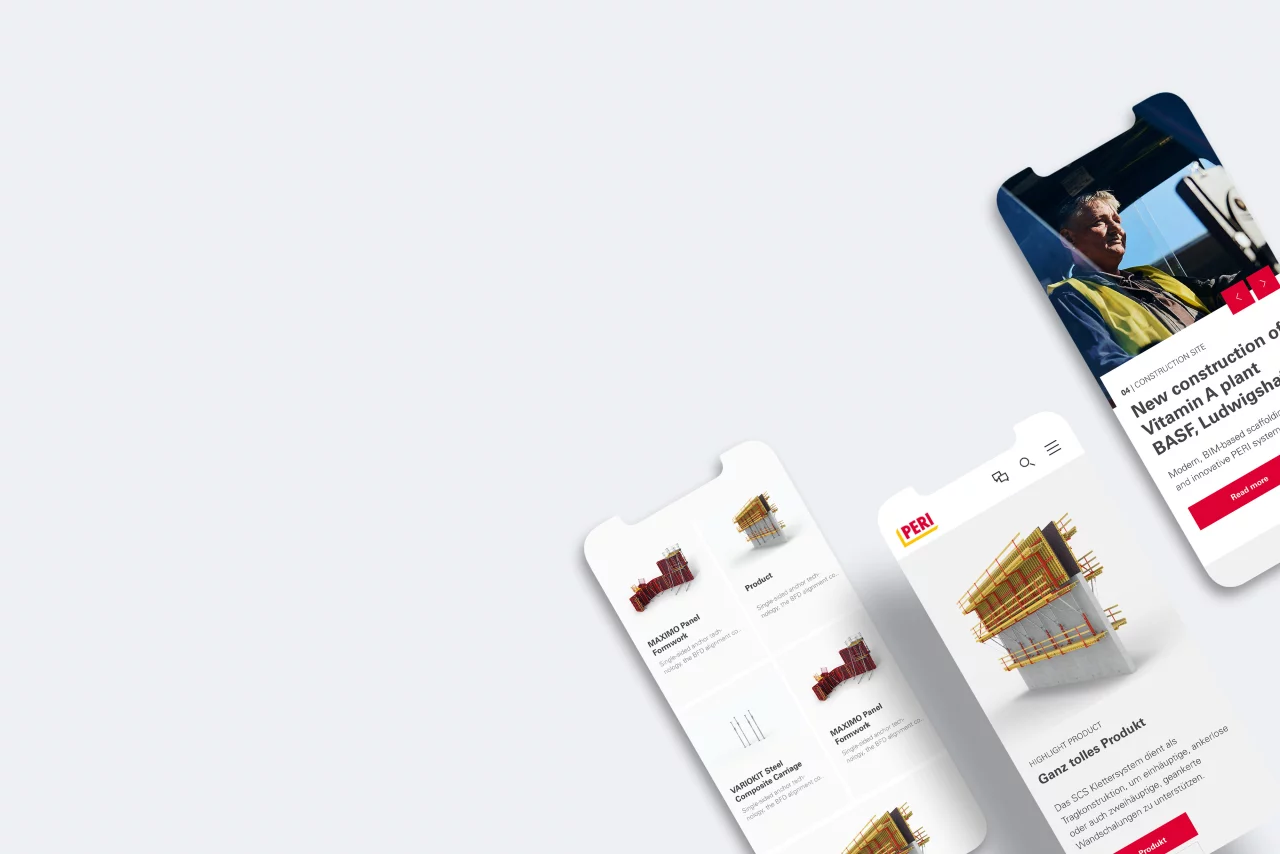 Global PERI website: In more than 30 languages
For our customer PERI, we took on the conception, UX design and implementation of a modernized, international website. The new user journey offers customers an innovative digital experience.

Challenges of the global website, which serves multi-site and multi-language requirements while being author-friendly, we ensure through visual editing of content as well as centralization and shared content.
What we did
Consulting/Conception Development (FE/BE) Quality assurance DevOps/Operations Support
Development (FE/BE)
UX design
Quality assurance
DevOps/Operations
Support
UX Design
Technical Platforms & Tools
We developed a globalization solution for PERI, where more than 90 corporate sites can be launched on one infrastructure.
The categorization of content offers a new product journey for more than 150 products.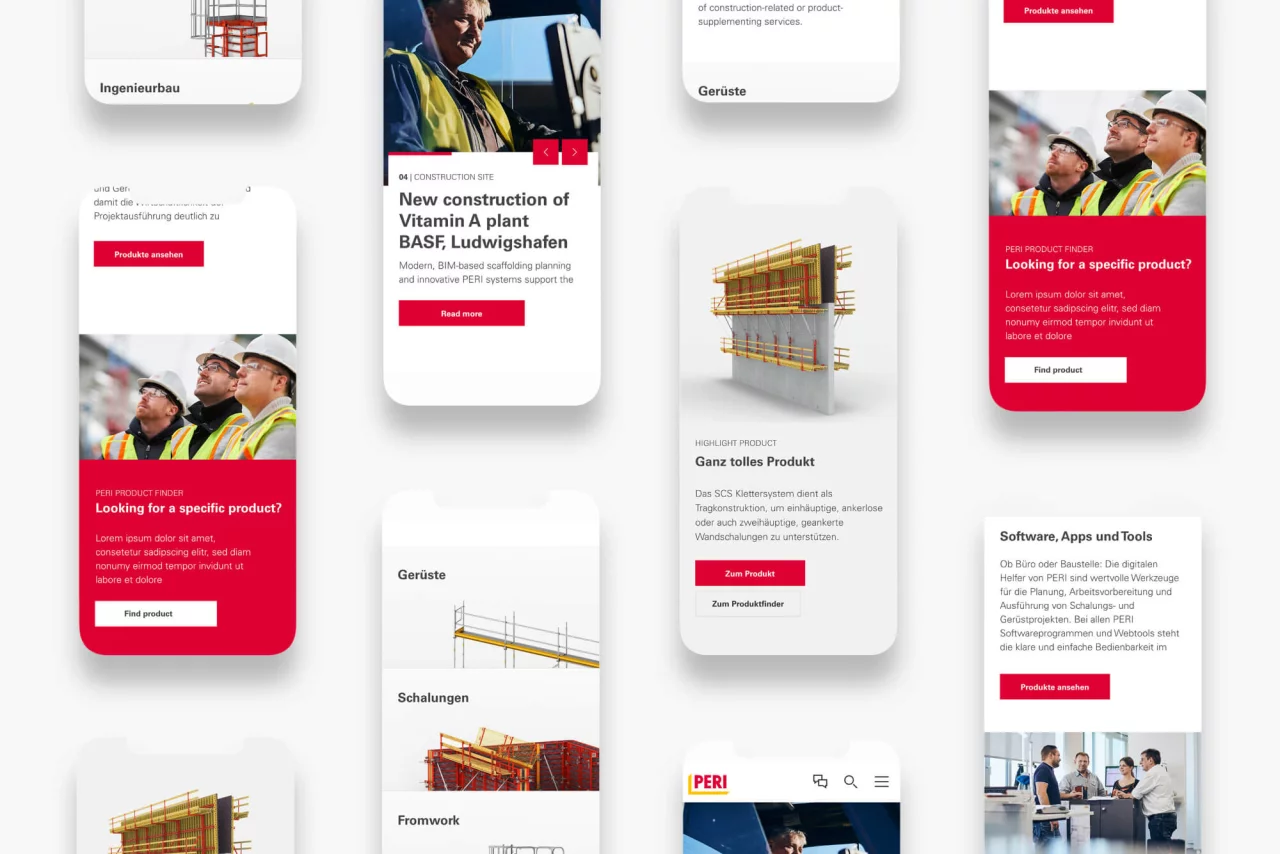 Decentralized and independent locations
Decentralized organizational companies with regionally or internationally distributed, independent branches pose a challenge for the company headquarters. Especially when it comes to complying with corporate design guidelines and ensuring that product and company information is up to date.
Centralized websites through global brand portals
We developed a global brand platform based on Magnolia CMS for our client PERI. The solution centralizes all of the company's websites in one infrastructure, making it possible to deliver different corporate information centrally across all communication channels. Thereby there are uniform corporate design specifications as well as a minimization of costs for the implementation, such as for the connection of third-party systems.
Many countries, infinite content - ensuring quality and quantity
Nowadays, high-quality media content must be made available quickly to all subsidiaries and their customers. But local authors should also be given the opportunity to adapt content to their market specifics. Optimal usability of the system leads to a "joy of use" experience for the authors, which further increases the quality and quantity of the content and helps to avoid errors.
Customized apps for reusable content
We have implemented the concept of shared content so that subsidiaries can access centrally provided content and adapt it as required. Market and country specifics can thus be taken into account. The concept allows changes to such content to be rolled out automatically across all country sites and guarantees that the information is kept up to date. Another advantage: based on this concept, the launch of new sites is possible within minutes. Visual Editing allows products and projects to be edited as pages.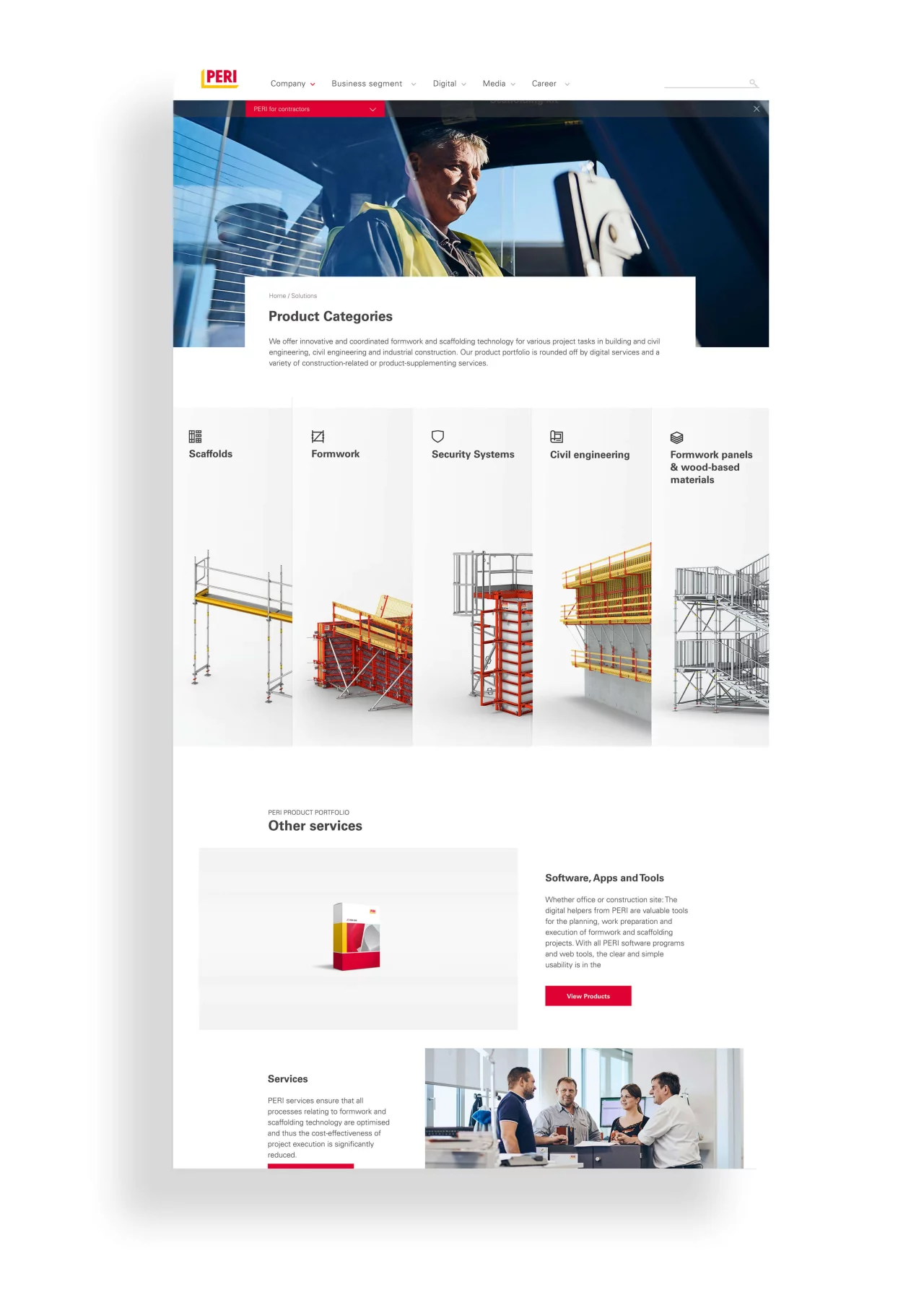 We solve the challenge of multilingualism, taking into account market and country specifics, through customized apps in Magnolia. This way, we ensure a great authoring experience and enable local and global content editors to work in a focused manner with minimal training.
Our globalization solution is quick and easy to integrate. With our process, we create the optimal digital experience for your business. Offer your customers a multi-channel experience.
Start your own project with Lemonize!