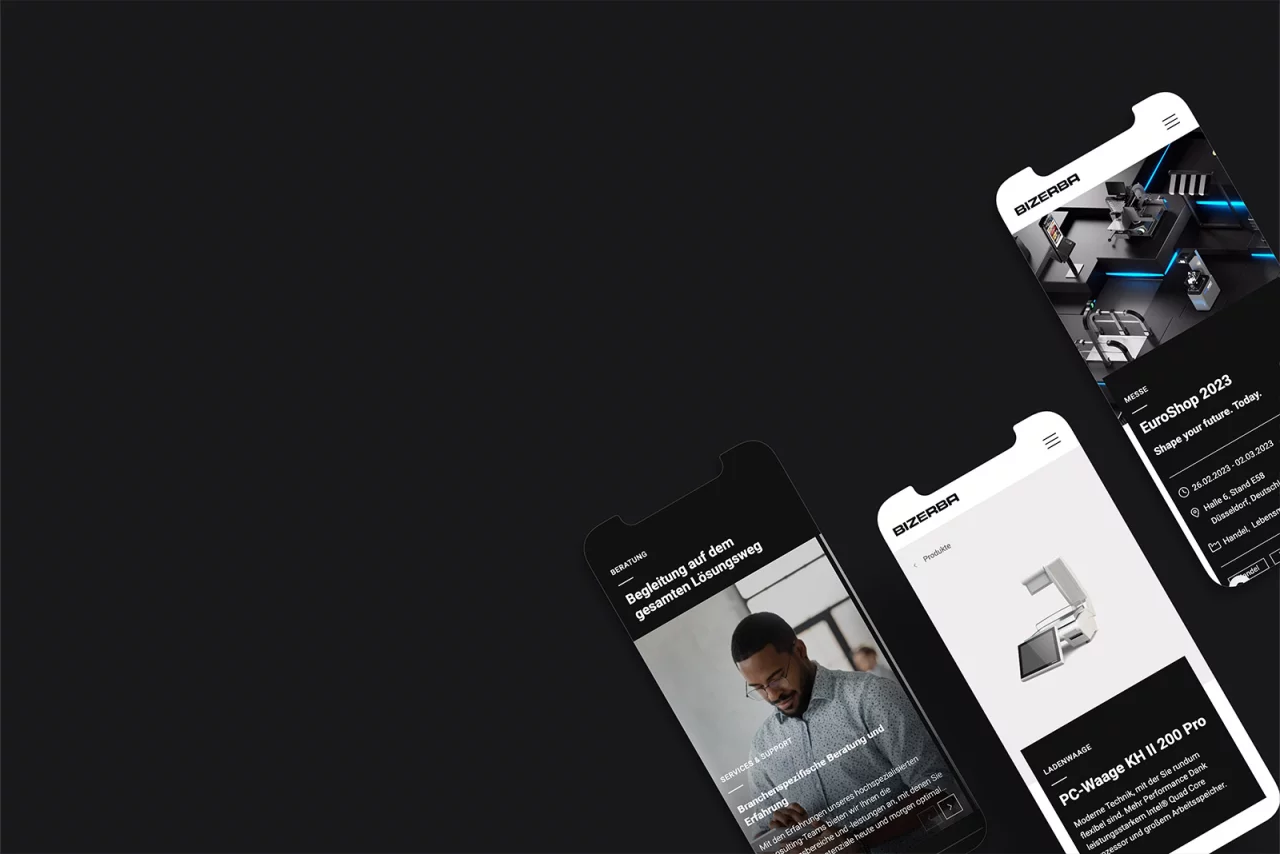 Digital Experience Innovation for Bizerba
A modern user experience with an optimised product journey. This is the result of the website launch for our customer Bizerba. In addition to the technical and professional conception, we took care of the UX design as well as the implementation in the Magnolia CMS Cloud.

Special advantages of the Magnolia CMS Cloud are the reduced maintenance costs and efforts for our customer. In addition, the technical implementation enables maximum flexibility for editors.
What we did
Consulting/Conception
UX Design
Development (FE/BE)
Quality assurance
DevOps/Operations Support
Further development & Optimization
Technical Platforms & Tools
Adobe XD
Zeplin
Magnolia CMS
VueJs
Tailwind CSS
High editorial flexibility with minimum effort: this is what we achieved with the website launch for our customer Bizerba. Website visitors also benefit from a new and unique Digital Experience with an innovative Product Journey thanks to an intelligent product finder.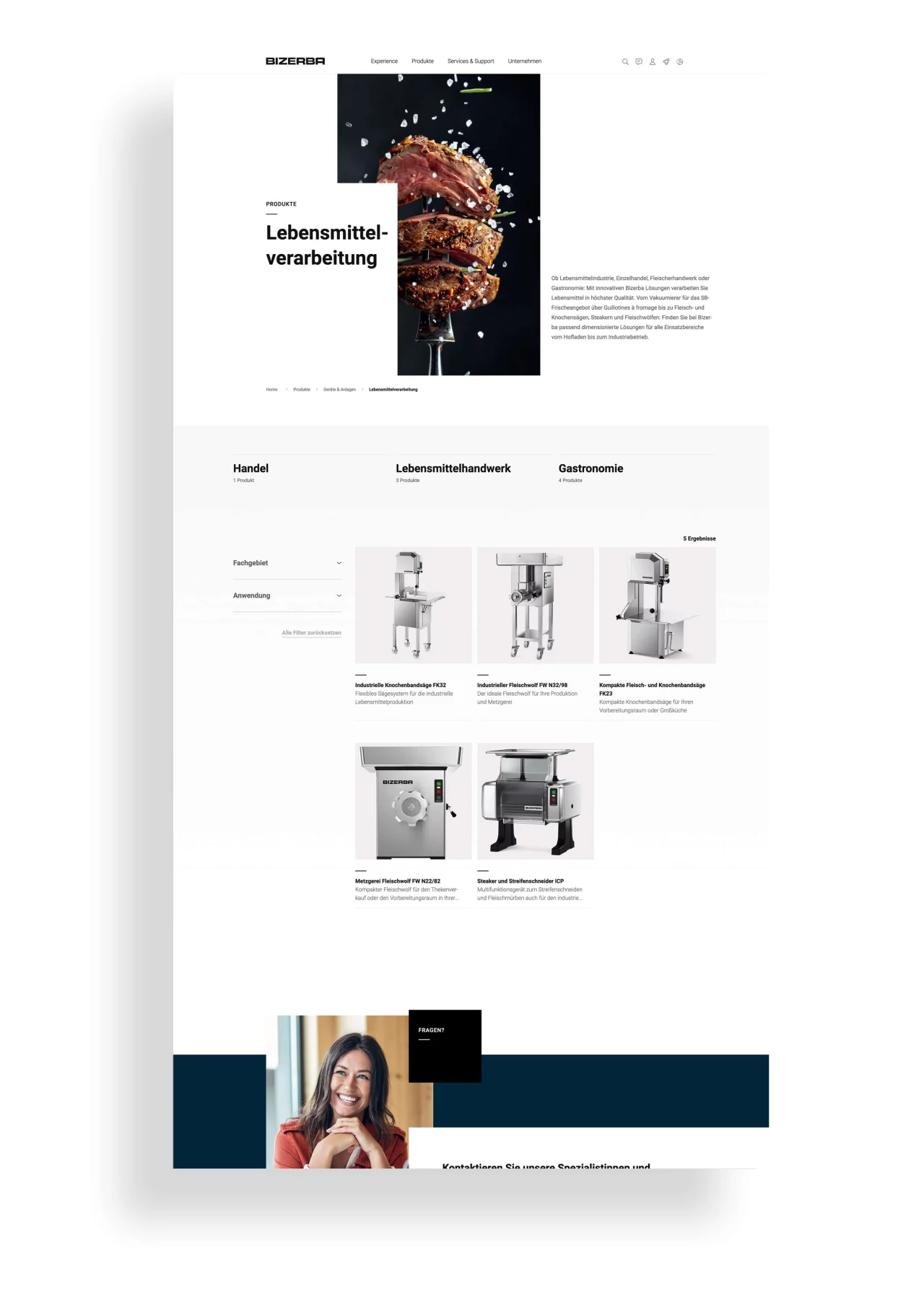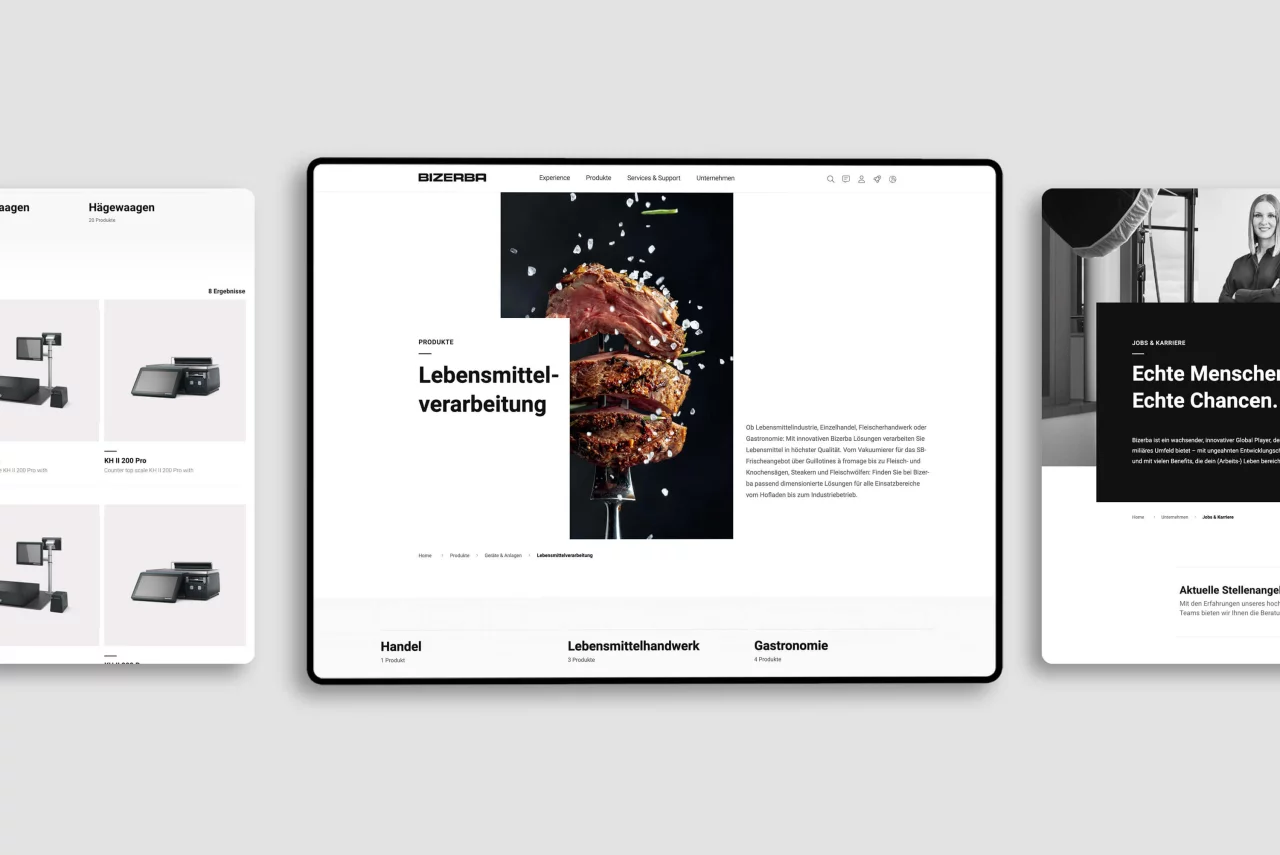 A high variety of products
A diverse product portfolio means a huge selection for customers. Bizerba offers over 500 hardware and software solutions around the central dimension "weight," such as scales. The challenge for the company: To still present their products in an easy-to-find and clearly structured way. On the other hand, the high product diversity means an equally high editorial maintenance effort.
Product migration and finder
Due to the large number of products, we took over the complete migration of over 500 products for our customer Bizerba. As a result, the product data did not have to be maintained manually by the company's editors, which minimised editorial efforts. In addition, the product finder enables potential customers to find the desired product without long search times. We implemented a backend-side filtering to reduce the amount of data loaded on the website.
Effort and lack of flexibility
For globally operating companies in particular, the challenge of their website is to allow editors a high degree of flexibility, keep efforts low and at the same time to ensure a consistent web presence despite market-specific adaptations. In order to meet these requirements, well thought-out concepts must be developed.
With the pick and pull teaser components we have developed, editorial maintenance efforts can be reduced. With the pick components, the displayed elements can be selected individually. The pull components use categorisation and filtering which allow dynamic content aggregation. This means that suitable elements are automatically selected and displayed without the need to manually update the page.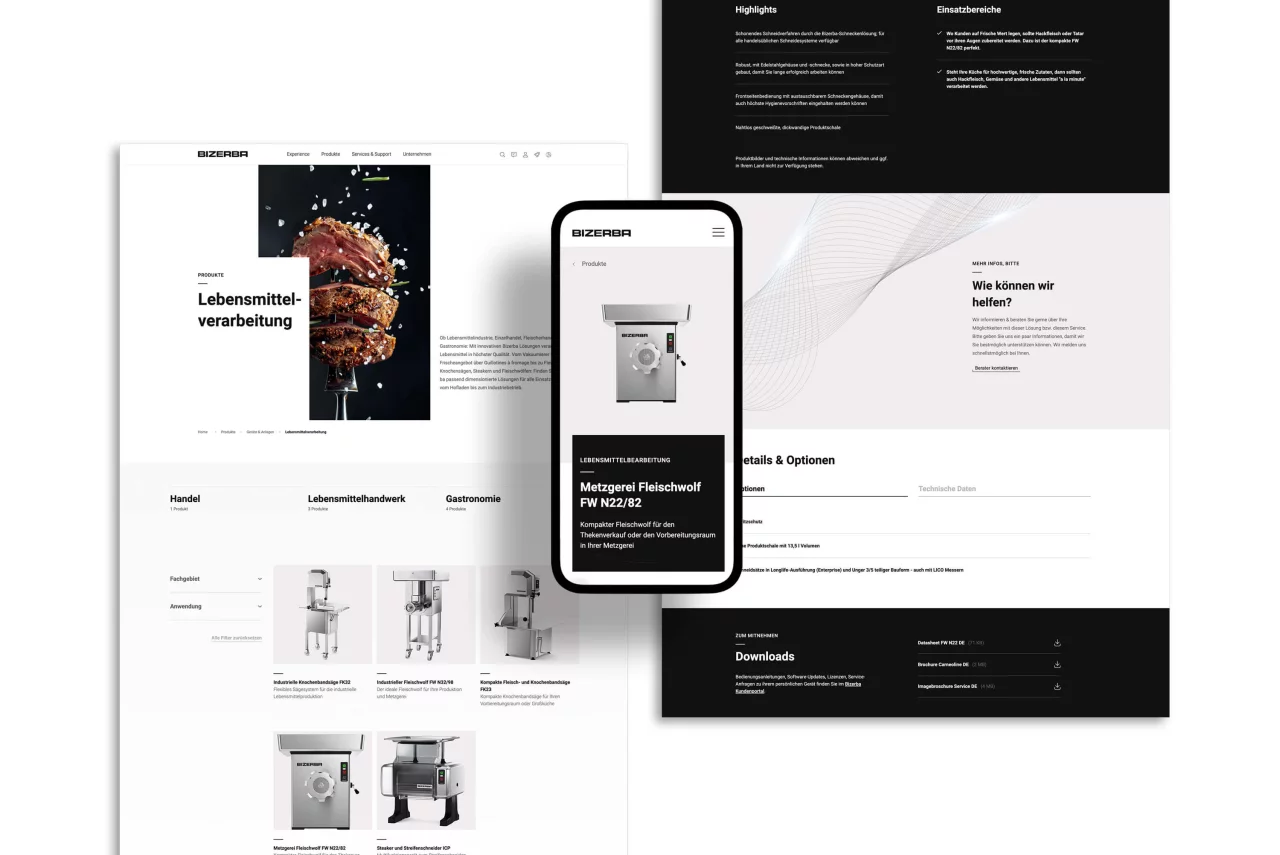 We design and implement unique and innovative Digital Experiences for globally operating companies. Designed to meet the individual requirements of our customers, we provide solutions for challenges such as multilingualism, large product portfolios and market-specific content.
Our concepts are designed to offer an optimal user experience for website visitors, while also meeting the demand for a flexible, simple, and excellent Content Authoring Experience for editors.
Start your own project
with Lemonize!